Turning Tools, 3/8" Indexable, HSS Triangle Inserts, A R Warner Kit #5, Set of 5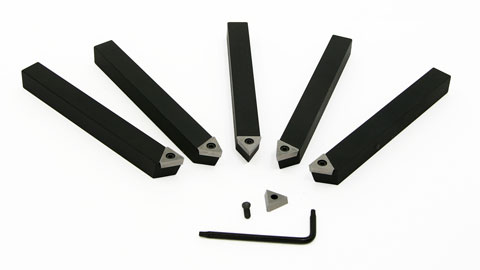 5 piece turning tool set
3/8" square shank 3.5" overall length
6 screws (MS-1153) (5 installed on the bits, 1 extra)
T-7 wrench
6 TPMW-222 HSS inserts (5 installed on the bits, 1 extra)
This Arthur R. Warner Co. precision tool holder kits use high speed steel inserts. Combine the advantages of high speed steel cutting tools with the convenience of indexable tooling.
The kit contains the following:
- 5 Turning bars 3/8 inch shank 3.50 inches overall length
- 6 Inserts (Turning) T-15 High Speed Steel TPMW-222
Relief : 11 degree, IC: 0.250 inch, Thickness: 0.125 inch, Hole: 0.110 inch Top opening: 0.146 inch at 60 degrees, Radius: 0.031 inch
Screws: (6) MS-1153
Wrench: T-7
The Arthur R. Warner Co. is a family-owned American manufacturer of high speed steel products with specialization in cutting, shaping, pre-grinding, heat treating, and finish grinding of premium grades of flat high speed steel (and tool steel). Their quality is excellent and LittleMachineShop.com is proud to carry their products.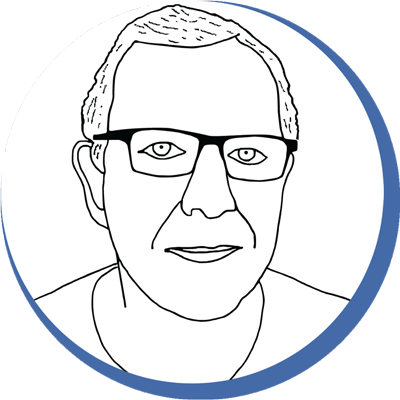 Chris' Tips
Make sure you get the correct inserts and retaining screws for your indexable turning tools.

Our chart of indexable inserts shows which inserts and which screw to use with each of our indexable tools.Here's a video that talks about high speed steel tooling.

What do AR, AL, BR, BL, and E mean?
Compatibility
This product works with these LittleMachineShop.com products:
This product works with lathes with a 0.375 to 0.5 inch tool bit size including:
Harbor Freight 44859 Central Machinery 8x12 Precision Mini Lathe
Grizzly G0768 8x16 Benchtop Lathe
LittleMachineShop.com 3536 HiTorque 8.5x16 Bench Lathe
SIEG C4 8.5x16 Bench Lathe
SIEG SC4 8.5x16 Bench Lathe
Travers Tools OT218410 OTMT 8x16 Bench Lathe
LittleMachineShop.com 3540 HiTorque 8.5x20 Bench Lathe
LittleMachineShop.com 3595 HiTorque 8.5x20 Deluxe Bench Lathe
LittleMachineShop.com 7500 HiTorque 8.5x20 Bench Lathe
LittleMachineShop.com 7550 HiTorque 8.5x20 Deluxe Bench Lathe
BD-920N Jet 9x20 Lathe
Grizzly G4000 9x19 Bench Lathe
Harbor Freight 45861 Central Machinery 9x20 Bench Lathe
Busy Bee Tools CX705 Craftex 10x21 Lathe Mill Combo
Grizzly G0516 10x21 Lathe Mill Combo
SIEG M6 10x21 Lathe Mill Combo