Digital Position Readout, 2-Axis Bluetooth for HiTorque Bench Lathe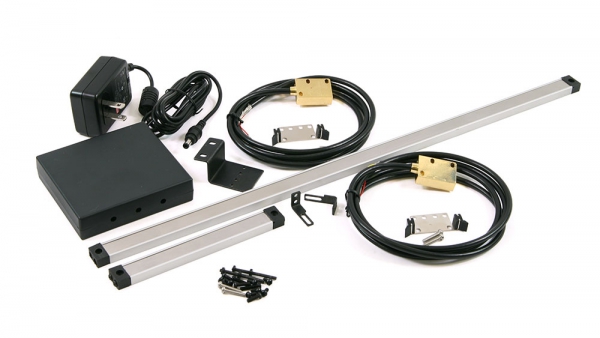 Fits HiTorque Bench lathes
Displays on any Android tablet with Bluetooth capability
Resolution of 0.0002" (0.005 mm)
120 -240 VAC Power supply
Coolant and dust resistant (IP50)
This magnetic technology digital readout package fits LittleMachineShop.com 3536, 3540, and 7500 bench lathes as well as SIEG C4 and SC4 lathes.
This package includes what you need to put a DRO on most any bench lathe. It includes a two scales, two read heads, and a Bluetooth transceiver and all the mounting brackets and hardware.
You must also get an Android tablet for the display on this DRO. We recommend a 7" screen size, and the tablet must have Bluetooth capability.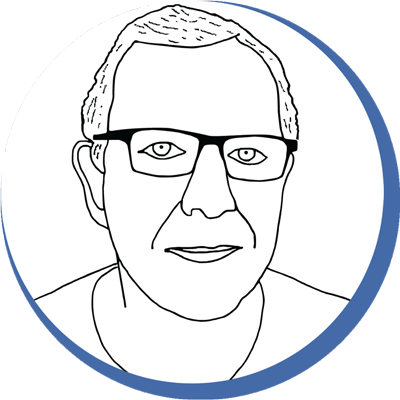 Chris' Tips
Here are instructions for mounting the DRO on a bench lathe.While we sell an Android Tablet with the DRO software installed, you can use most any Android tablet that supports Bluetooth with the Bluetooth DROs that we sell. Here's how to get going:
On your Android tablet, go to Bluetooth Settings and Pair the DRO to your tablet. The name of the DRO is HC-06. The PIN is 1234.
Go to the Google Play Store and install Yuriy's Toys TouchDRO.
When you launch TouchDRO and tap Connect in the upper right corner.
Specifications

| | |
| --- | --- |
| Repeatability | 0.0002" (0.005 mm) |
| Resolution | 0.0002" (0.005 mm) |
| Specified Accuracy | 0.0020" (0.050 mm) / 1 m travel |
| Accuracy / Foot | 0.0020" (0.050 mm) |
| Accuracy / 100 Mm | 0.0020" (0.050 mm) |
| Scales Cut to Length by User | Yes |
| Scale Technology | Magnetic |
| Scale Protection | Coolant & dust resistant |
| Voltage | 100-240 V |
| Clear to Zero | Yes |
| Direct Entry of Position | Yes |
| Inch/mm Display | Yes |
| Power Off Memory | No |
| Reversible Count Direction | Yes |
| Find Center | Yes |
| Bolt Circles | Yes |
| Bolt Lines | Yes |
| Preset Points | Yes |
| Tool Offsets | Yes |
| Radius/Diameter | Yes |
| Incremental/Absolute | Yes |
| Calculator | No |
| Arc Machining | No |
| Linear Error Compensation | No |
| Made In | China |
| Warranty | 1 year |
Screenshots of 2-Axis HiTorque Bench Lathe Digital Position Readout
| | |
| --- | --- |
| | Read head detail |
| | Read head in mounting bracket |
| | Typical mounting of read head |
| | Mounting end of scale |
| | Close-up short scale in brackets |
| | Detail of scale end with bracket attached |
Compatibility
This product works with the following lathes. (If your machine is not on this list, we cannot verify compatibility.)
LittleMachineShop.com 3536 HiTorque 8.5x16 Bench Lathe
SIEG C4 8.5x16 Bench Lathe
SIEG SC4 8.5x16 Bench Lathe
Travers Tools OT218410 OTMT 8x16 Bench Lathe
LittleMachineShop.com 3540 HiTorque 8.5x20 Bench Lathe
LittleMachineShop.com 3595 HiTorque 8.5x20 Deluxe Bench Lathe
LittleMachineShop.com 7500 HiTorque 8.5x20 Bench Lathe
LittleMachineShop.com 7550 HiTorque 8.5x20 Deluxe Bench Lathe