Power Lift System, HiTorque Bench Mill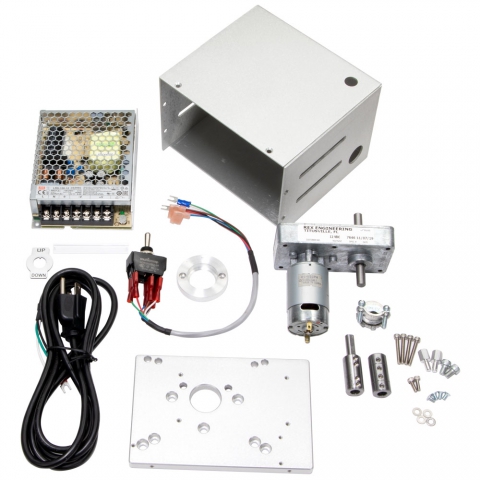 For 5500 & 5550 HiTorque Bench Mills
Controlled by motor control toggle switch
Switch is mounted to the system plate and has three momentary positions: up, off, and down.
120V AC powered reversible gearmotor
Made in precision machining centers in the U.S.A.
The Power Lift system for the LittleMachineShop.com 5500 & 5550 HiTorque bench mills functionally replaces the Z-Axis manual hand wheel that is used to raise and lower the mill head. Using the Power Lift system is really easy, just press the switch up or down and release, and you are done. It is much faster than using the hand wheel, and much easier on your shoulder.
There is a small knob for manual Z-axis movement giving it the ability to make fine adjustments manually. Does not interfere with Z-axis DRO use.
High-torque motor which generates about 75 - 79 dB of sound.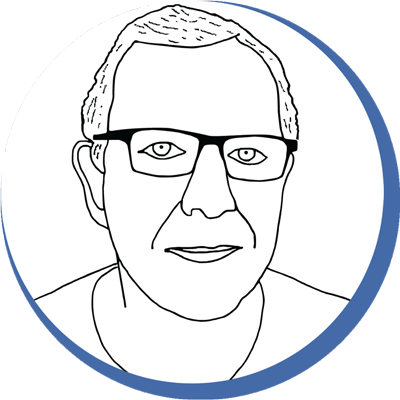 Chris' Tips
See the power lift system in action. This video shows the revised power lift. For Greg's original video, visit Power Lift by Priest Tools.
Compatibility
This product works with the following mills. (If your machine is not on this list, check with us before ordering.)
LittleMachineShop.com 5500 HiTorque Bench Mill
LittleMachineShop.com 6500 HiTorque Bench Mill
SIEG SX2.7 Bench Mill
LittleMachineShop.com 5550 HiTorque Bench Mill
LittleMachineShop.com 6550 HiTorque Bench Mill