Lathe Chucks Harlingen Premium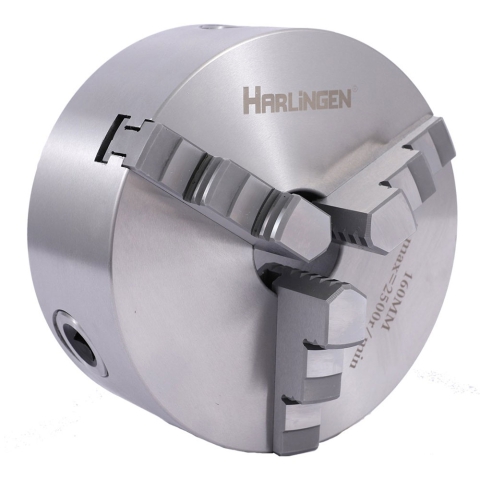 High quality components for enhanced wear-resistance
Includes chuck key, inside and outside or reversible jaws
The Harlingen chucks have similar specifications to our other lathe chucks in terms of clamping range however they have a better runout and the material construction of the chuck is better.
The runout of Harlingen 3-Jaw chucks are rated at ≤ 0.002" vs ≤ 0.003" for other chucks in this class.
The chuck body is made of wear-resistant cast iron with a higher hardness than similarly made lathe chucks.
The cover plate, scroll plate and pinions are all constructed of higher quality steels for added strength and resistance to wear.
The jaws are made of 1045 hardened carbon steel and manufactured for precise fit and clamping performance.
Each chuck has in individual serial number and inspection report.