Part Number: 6224
Weight: 12.0 lb


Price: $679.00

Share this page:
http://lmscnc.com/6224


Heavy Metal CNC kit
Fits all SIEG X2 mini mills shown on the Compatibility tab
16 mm x 5 mm C7 ball screws
Thompson ball nuts for minimum backlash
NEMA 23 motor mounts
Description
This kit provides the mechanical elements you need to convert a Mini Mill with a 220 mm x 100 mm table to CNC. It includes ball screws, ball screw nuts, thrust bearings, and motor mounts plus the fasteners you need to install them. It does not include motors, drivers, power supply, or software. See the Documents tab for the electronics and software you will need in addition to this kit.
The ball screws are 16 mm diameter and 5 mm pitch, C7 grade with a tolerance of 30 microns over 300 mm.
All aluminum parts are clear anodized for corrosion and scratch resistance.
This kit is designed to be adjustable to any and all of the machines shown on the compatibility tab. Sometimes it just isn't possible. Because of manufacturing tolerances, there is variation from machine to machine. When installing the kit you may need to make some modifications not listed in the instructions.
Chris' Tips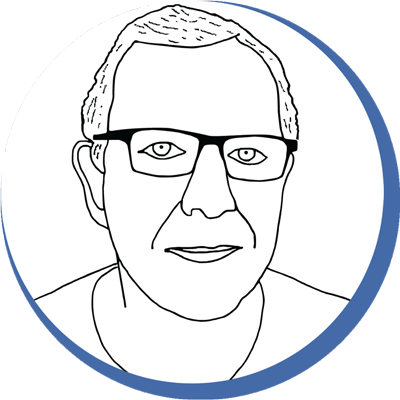 Chris' Tips
Made by HEAVY METAL, these kits are the most solid, rigid kit you can find. They have been on the market since 2006. They have had very few revisions in all that time. The mini mill will need modifications to fit the top plate For Z Axis. You will need to drill 4 holes. All mods are explained in the instructions file. See the Documents tab for the electronics that Heavy Metal recommends.Here are the Installation Instructions
Contents
3 ball screws. 16mm x 5mm pitch
3 Ball nuts preloaded for minimal backlash
X axis motor mount for Nema 23 motor
X axis ball nut block and bearing block
Y motor mount for Nema 23 motor
Y axis ball nut block
Z motor mount for Nema 23 motor
Z axis ball nut block & bearing block
Zero backlash helical couplings for X, Y, Z axis for 0.25" Dia. Motor shafts
Thrust bearing for all 3 axis
Stainless steel cap screws for mounting motors, and other hardware as needed
Compatibility
Compatibility
This product works with the following mills. (If your machine is not on this list, check with us before ordering.)
Bolton XJ-9510 Mill/Drill
Clarke CMD300 Milling Drilling Machine
Grizzly G8689 Mini Milling Machine
Hare & Forbes HM-10 Mill/Drill
Princess Auto 8507667 Powerfist Mini Mill
SIEG X2-MT3 Mini Mill
Micro-Mark 82573 MicroLux Milling Machine
BusyBee CX605 Craftex Mini Mill
Cummins (Tools Now) 7877 Mini Mill
Eastwood 32498 Mini Mill
Harbor Freight 44991 Central Machinery Mill/Drill
Homier 03947 Speedway Mini Mill
Northern Tool 49657 KLUTCH Mini Mill
Penn Tool Co XJ-9510-1 Precise Mini Mill
SIEG X2-R8 Mini Mill
Travers Tools OT2213 OTMT Mini Mill
SIEG X2P Mini Mill
BusyBee CX612 Craftex Mini Mill
SIEG SX2 Mini Mill
Micro-Mark 84630 MicroLux Mini Mill
Shipping
This item ships directly from our supplier in Texas to you. It might be a day or two longer before it ships, and you will receive it in a separate package from other items on your order. You might receive this item a few days before or a few days after you receive items shipped from our warehouse.
Documents
Recomended Electronics
From automationtechnologiesinc.com
3 - Nema 23 motors 425oz/in, KL23H2100-50-4BMC
3 - Nema 23 drivers, KL-5056 20-50VDC 5.6A
1 - 48V/7.3A power supply 110VAC/220VAC
1 - 5V power supply, KL-10-5
1 - C10 6-Axis breakout board, connect X,Y,Z, limit switch and E-stop
1 - UCCNC software
1 - Aluminum box up to 6 axis, with E-stop, Switch, Power outlet, Fuse, 4 motor connectors
From Amazon
1- Ethernet extender, RJ45 Male to female Screw Panel Mount 1ft long
1 - Cat 6 patch cord at least 10' long
1 - 14 AWG Computer power cord, Nema5-15P to C13
6 - limit switiches, URBEST AC 250V 5A SPDT Hinge Roller Lever Micro Switch
Also
1 - Laptop computer running Windows 10
Recommended: Lenovo Thinkpad Yoga Touchscreen with Windows 10 (get these refurbished off Ebay)
Click here to see the tabs view of this page.