Drawbar, 3MT x 3/8"-16, 7x14 Mini Lathe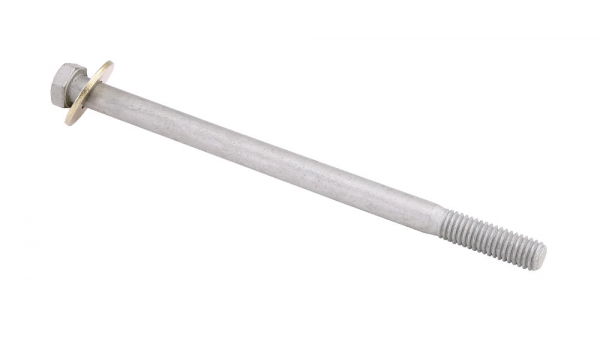 Mini lathe drawbar
3MT x 3/8"-16 x 6.5"
Hardened
Fits HiTorque mini lathes with 3MT spindle
Fit SIEG SC2 and C3 mini lathes
This is the 3/8-16 drawbar for HiTorque mini lathes with the 3 Morse Taper spindle. Also fits SIEG SC2 and C3 mini lathes.
This drawbar is a 3/8-16 x 6.5" cap screw and a flat washer. They are both hardened for long life.
See the Compatibility tab for machines that work with this product.
Compatibility
This product works with the following lathes. (If your machine is not on this list, we cannot verify compatibility.)
Micro-Mark 82710 MicroLux 7x14 Mini Lathe
LittleMachineShop.com 4959 SIEG 7x14 Mini Lathe
SIEG C3 7x14 Mini Lathe
Big Dog BD-0618Ax300 7x14 Mini Lathe
Big Dog BD-0618x300 7x14 Mini Lathe
Warco 4820-350 7x14 Mini Lathe (Metric)
Warco 4800-350 7x14 Mini Lathe (Imperial)
Micro-Mark 84631 MicroLux 7x16 Mini Lathe
LittleMachineShop.com 5200 HiTorque 7x16 Mini Lathe
LittleMachineShop.com 5100 HiTorque 7x16 Mini Lathe
LittleMachineShop.com 7350 HiTorque 7x16 Mini Lathe
LittleMachineShop.com 7450 HiTorque 7x16 Mini Lathe