Dial Indicator, Test Indicator, Magnetic Base & Point Set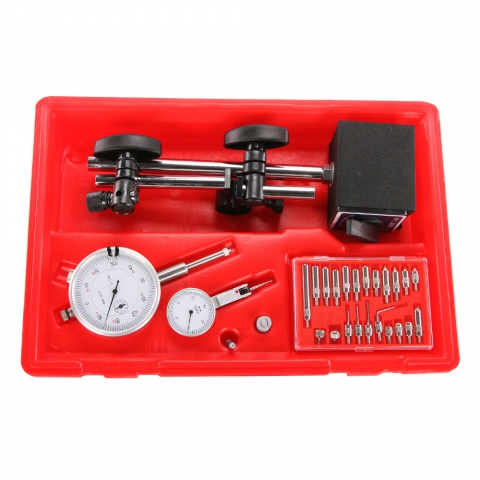 0-1" dial indicator with 0.001" resolution
0-15-0 dial test indicator with 0.0005" resolution
Magnetic base indicator holder with fine adjustment
22 piece indicator point set
All in a plastic case
The 1" stroke dial indicator features large, easy to read numbers and crisp graduations. Each revolution is 0.100", indicated by the revolution counter. The resolution is 0.001". There is a mounting lug on the back of the case. This is an AGD Group 2 indicator with a 2.25" Diameter face, 0.375" shank, and #4-48 tip thread.
The dial test indicator has 0.0005" graduations and a 7 jewel movement. Its range is 0.030" in either direction. Includes 5/32" and 3/8" diameter posts, dovetails on the back and end, and an 0.080" diameter point.
The magnetic base indicator holder has a fine adjustment feature. The on/off switch makes it easy to position. The v-groove base allows you to mount it on cylindrical surfaces.
Includes a 22 piece indicator point set and a plastic case.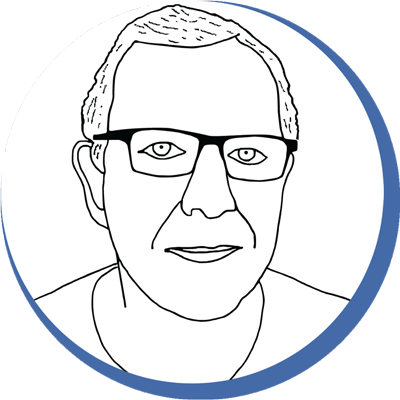 Chris' Tips
Here are some instructions for using a dial indicator and magnetic base.At rest, an indicator's needle points at a random position, usually in the 10 o'clock range. This is completely normal, as the needle's position at rest is irrelevant to the use of an indicator.

An indicator is only useful when the tip is bearing against a surface to be measured. The action of pressing the tip against the surface moves the needle, also to some random position. But this position is relevant; turn the bezel so that the needle is pointing at zero. Now you can make measurements, both positive and negative, relative to the starting position.AGD Groups define the size of the indicator.
AGD Group
Face Diameter
0
1.00 - 1.38"
25 - 35 mm
1
1.38 - 2.00"
35 - 50 mm
2
2.00 - 2.38"
50 - 60 mm
3
2.38 - 3.00"
60 - 75 mm
4
3.00 - 3.75"
75 - 95 mm
Inch indicators have a 0.375" diameter shank with a #4-48 thread for tips. Metric indicators have an 8 mm diameter shank with an M2.5 thread.
| | |
| --- | --- |
| | Dial Indicator |
| | Dial Indicator Face |
| | Test Indicator Face |