Milling Machine CNC 3501
(Discontinued)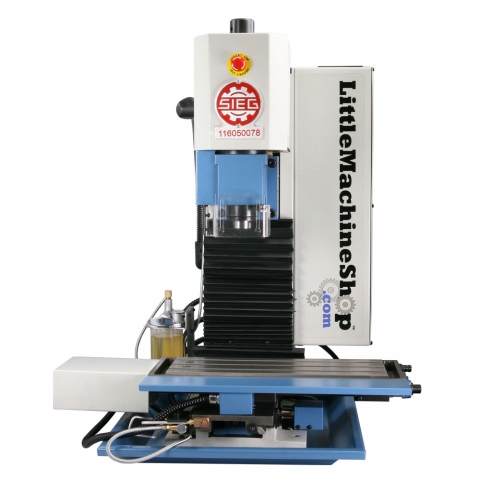 Complete factory-built CNC milling machine
2/3 Horsepower spindle motor drives 2 Morse taper spindle
Electronics are built in to the machine
Fourth axis driver included at no extra charge
Includes Mach 3 demo software
Part Number: 3501
(Discontinued)
Weight: 275 lb
Price: $3,995.95


The LittleMachineShop.com model 3501 CNC Milling Machine is a complete CNC solution. It's not a conversion or adaptation; this machine is designed and built by the factory as a CNC machine.
The Model 3501 now includes a one-shot lubrication system and an improved mill table that facilitates the use of flood coolant.
Up until now, hobby CNC has required that you make or buy a conversion of a manual milling machine. You had to integrate the mill, ball screws, stepper motors, drivers, power supplies, and breakout boards. Most people don't even know what those things are, much less how to integrate them into a working CNC machine.
The LittleMachineShop.com model 3501 is the perfect mill for the bench top machinist who wants to create parts and not just build a CNC machine. The power supplies and controllers are built into the mill. No extra cabinets, cables, or connectors are required. The model 3501 CNC milling machine even includes a 4th axis driver so you can add a 4th axis rotary table by simply plugging it in.
With powerful NEMA 23 hybrid stepper motors connected by zero backlash jaw couplings to precision-ground ball screws, the model 3501 can achieve positioning accuracy to 0.0005". Not many hobby-grade machines can make a claim like that. It will machine at up to 20 inches per minute and rapid traverse at up to 80 inches per minute.
A 2/3 horsepower closed loop brushless DC spindle motor and synchronized belt drive takes the spindle from 100 to 7000 rpm under full CNC control. A one-shot oiler with flexible shielded lube distribution tubing takes care of daily lubrication with a single press of a lever.
With a work envelope of 10.2" (X-axis) x 4.3" (Y-axis) x 7.1" (Z-axis) the model 3501 has large capabilities in a small machine. And at 190 pounds, you know it is not a toy. The mill table is 15" x 5.38", giving you plenty of room to mount your work and fixtures.
A software controlled receptacle on the back of the machine provides CNC control of an optional mist or flood coolant system.
And we haven't forgotten your safety. The model 3501 carries the CE marking, the European counterpart to UL listing. A safety E-stop button right on the front and the interlocked spindle shield shut down the mill instantly.
This is the machine only; a computer and tooling must be purchased separately.
The LittleMachineShop.com model 3501 CNC Milling Machine is a version of the SIEG KX1.
*NOTE* We ship machines only to the US and Canada.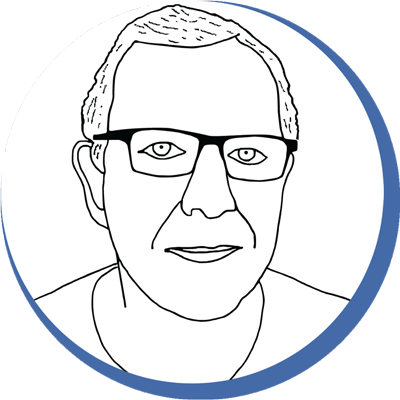 Chris' Tips
View a comparison of the specifications for our CNC milling machines.Here are data sheets for the machines that we sell.A question we get a lot is What software do I need to run a CNC mill?
10.2" × 4.3" × 7.1" work envelope
Class 5 precision hardened and ground ball screws
Direct drive NEMA 23 hybrid stepper motors
Zero backlash jaw couplings
Three stepper drivers for X, Y, and Z axes
Extra stepper driver for 4th axis pre-wired with external socket
Variable spindle speed under full CNC control
Synchronous belt spindle drive (no gears)
Proximity limit switches and homing on all three axes
USB interface board optically isolates the machine from the computer
Fully covered ways and ball screws
Emergency e-stop switch and chuck guard switch
CE marking (comparable to UL listing)
CNC controlled coolant pump receptacle
Power supply and control system are integral to the machine.
One shot oiler with flexible shielded lube distribution tubing
Industrial grade ABEC 5 angular contact spindle bearings
Dovetail slides with adjustable gibs
Specifications

| | |
| --- | --- |
| End Milling Capacity | 0.4" (10 mm) |
| Face Milling Capacity | 0.8" (20 mm) |
| Drilling Capacity | 0.4" (10 mm) |
| Table Size | 15.1" x 5.4" (384 mm x 137 mm) |
| T-Slots | 3 slots 0.31" (8.0 mm) wide |
| X-Axis Travel | 10.2" (260 mm) |
| Y-Axis Travel | 4.3" (110 mm) |
| Z-Axis Travel | 7.1" (180 mm) |
| Throat | 5.1" (130 mm) |
| Ball Screws | 12 mm (0.47 in) dia. x 4 mm pitch class 5 ground |
| X-Axis & Y-Axis NEMA 23 Motors | 191 oz-in (1.35 Nm) |
| Z-Axis NEMA 23 Motor | 312 oz-in (2.20 Nm) |
| Positioning Accuracy | 0.0004" (0.010 mm) |
| Spindle Taper | 2 Morse taper |
| Drawbar Thread | 3/8"-16 |
| Spindle Motor Brushless DC | 0.67 hp (500 Watts) |
| Spindle Speed | 100 - 7000 RPM |
| Spindle Torque At 1500 RPM | 255 oz-in (1.80 Nm) |
| Spindle Bearings | ABEC 5 angular contact |
| Power Requirements | 120 V 60 Hz 6.3 Amps |
| Coolant Pump Receptacle Cap. | 120 V 60 Hz 5 Amps |
| Feed Speed Maximum | 20 in/min (500 mm/min) |
| Rapid Travel Maximum | 79 in/min (2000 mm/min) |
| Crated Weight | 248 lbs (113 kg) |
| Machine Weight | 184 lbs (84 kg) |
| Overall Dimensions (W x D x H) | 24.8" x 24.8" x 24.8" (630 mm x 630 mm x 630 mm) |
| Crate Dimensions (W x D x H) | 29.5" x 27.4" x 25.6" (750 mm x 695 mm x 650 mm) |
You need a computer to drive the CNC milling machine. You can get the model 4244 Machine Controller, or you can use your own computer. The computer must meet these minimum requirements:
2-GHz CPU
1 GB memory
20-GB hard drive
Windows XP, 7, 8, or 10
32-MB video card
USB port (to connect to mill)
Front USB port (for USB flash drives for moving files)
DVD/CD-ROM drive
We do not support the use of notebook computers because the power-saving features affect the functioning of Mach3.
May 25th - June 7th
$99 FLAT RATE SHIPPING ON ALL MACHINE ORDERS
*Excludes Canada, Hawaii, Alaska, & Puerto Rico, and orders over 700 lbs.
These machines ship by freight truck because they are simply too heavy and bulky for UPS Parcel Service. If your location will be difficult for larger truck/Semi-trailer, please let us know.
We normally ship truck orders a day or two after we receive the order. For local orders transportation usually takes no more than a day or two. For orders going across county or over water the transportation time can be up to a week or longer.
We add the following shipping cost to your order total:
We ship machines only to the US and Canada.
Destination
*Local

Continental
US

Freight Terminal (pick-up)

Within 50 miles / 1 hour of travel
Note: Not all terminals allow pickup

$99
$179

Commercial Address (inc. Limited Access Sites)

Set hours / No delivery appointment
Includes limited access (e.g. Schools, Military, Gov. Bldgs)
DOES NOT include liftgage service**

$99
$149

**Liftgate: Add liftgate if forklift or loading dock is not available onsite.

+ $75

Residential Address

Includes delivery appointment and liftgage
for ALL Residential businesses or limited access facilities (e.g. schools) requiring appointment or liftgage

$99
$249
*Local refers to the parts of Southern California served by Hollywood Delivery Service.
**Liftgate service is included in local delivery and residential delivery. A loading dock or forklift is assumed in commercial deliveries. If these are not available, please add this extra service.
Additional Notes
Contact and delivery. Ensure you choose the correct type of delivery, have a dedicated contact person/number, and are ready on day of delivery. Freight companies charge an additional fee if delivery exceeds 30 minutes.

Only one shipping charge for entire pallet (up to 700 pounds total). The shipping charges shown above cover the cost of shipping the machine and anything else that you purchase with it, including a second machine, stand, tooling, and accessories.

A "commercial address" has a sign with company name, a public entrance and posted hours of operation. If you are running a business at your residence without a public entrance and posted company name and hours of operation it is considered a residence and a not commercial address.

A "limited access" designation is required for "Secured Locations" (schools, colleges, universities, university hospitals, military bases, government facilities, etc). Please provide accurate details on delivery in special instructions.

"Terminal Pickup" allows for pickup at local terminal. If there is not a terminal within 50 miles (or 1 hour), we will confirm with you that you still want Terminal Pickup. Terminals tend to be near highways (usually miltiple intersecting) and industrial centers. Only certain terminals allow pick-up.

"Residential delivery" does not include moving machine into home/garage/workshop or any setup. Delivery is to start of driveway on the street that the delivery truck can access. (See inside delivery below.)
For delivery to Alaska, Hawaii, or Puerto Rico
We will check with several trucking companies to get the best price and then call for your approval before we ship.
Canadian Shipments
Truck Freight shipping to Canada involves 3 distinct charges in addition to the product costs. (All amounts are in US Dollars, see the current mid-market exchange rate.)
Canadian Provincial Taxes (GST, PST, HST) depending on which province the shipment is going to. This will be 5% - 15% added to total sales amount depending on province (Canadian Sales Tax).

Hemisphere Customs Brokerage which handles all customs clearance requirements. This is a flat fee of $108 on any shipment.

Truck Freight from Southern California to destination in Canada. This is generally $300-$500 for residential liftgate delivery and appointment for single machine + tooling orders. Delivery to a terminal for pick-up or a commercial location with loading capabilities can reduce this cost substantially.
Quotes
To get a quotation that includes the shipping costs, add the products you want to the shopping cart and continue the checkout process until you reach the Payment page. On the Payment page, select the Quotation option. We will add the shipping costs and return a complete quotation to you within one business day.
Inside Delivery
Some carriers offer Inside Delivery which gets the machine inside one doorway or into your garage. If you select this we will confirm availability before shipping:
Inside Delivery
Local
Continental US

Gets the machine inside 1 threshold
NO stairs, NO gravel, NO tight corners, etc.

This is simply pushing pallet jack to move crate a little closer to destination or up driveway into garage.
NO Uncrating. NO Setup.

Once shipment in transit carrier can not change service or refund charge. CALL IF QUESTIONS...

$75
$100