Loctite 271 High Strength Red Threadlocker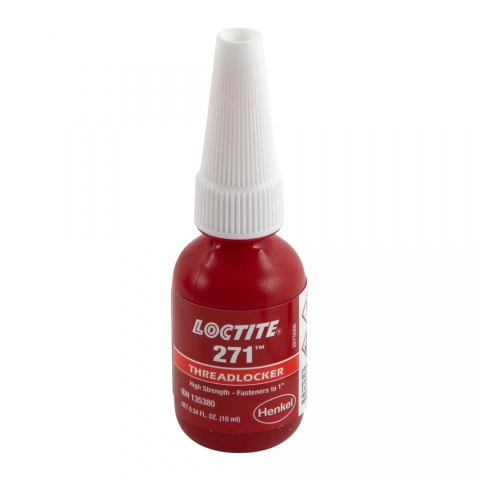 For up to 1" dia. fasteners. Ideal for harsh applications and tamperproofing. UL listed
10 ml bottle
Loctite® 271™ High Strength, Low Viscosity Red Threadlocker for fasteners up to 1" (25 mm) in diameter.
LOCTITE® 271™ is designed for the permanent locking and sealing of threaded fasteners. The product cures when confined in the absence of air between close fitting metal surfaces and prevents loosening and leakage from shock and vibration. Typical applications include the locking and sealing of large bolts and studs (up to M25 ).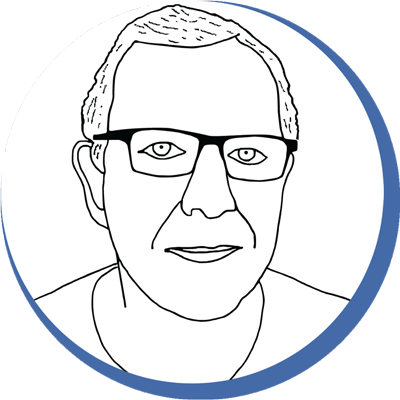 Chris' Tips
To assemble threaded fasteners with Loctite:
For best results, clean all surfaces (external and internal) with a LOCTITE® cleaning solvent and allow to dry.
If the material is an inactive metal or the cure speed is too slow, spray all threads with Activator 7471™ or 7649™ and allow to dry.
Shake the product thoroughly before use.
To prevent the product from clogging in the nozzle, do not allow the tip to touch metal surfaces during application.
For Thru Holes, apply several drops of the product onto the bolt at the nut engagement area.
For Blind Holes, apply several drops of the product down the internal threads to the bottom of the hole.
For Sealing Applications, apply a 360° bead of product to the leading threads of the male fitting, leaving the first thread free. Force the material into the threads to thoroughly fill the voids. For bigger threads and voids, adjust product amount accordingly and apply a 360° bead of product on the female threads also.
Assemble and tighten as required.

For Disassembly of LOCTITE® 271
Apply localized heat to nut or bolt to approximately 250 °C. Disassemble while hot.

Loctite Primer is recommended when working with aluminum, black-oxide finishes, cadmium, stainless steel, titanium, and zinc.Here is the Safety Data Sheet for this product.
| | |
| --- | --- |
| | WARNING: This product can expose you to cumene hydroperoxide, which is known to the State of California to cause cancer. For more information go to www.P65Warnings.ca.gov. |