Indexable Toroidal Cutter, 2-Flute, 16 mm Cut Diameter, Tormach 5040
(Discontinued)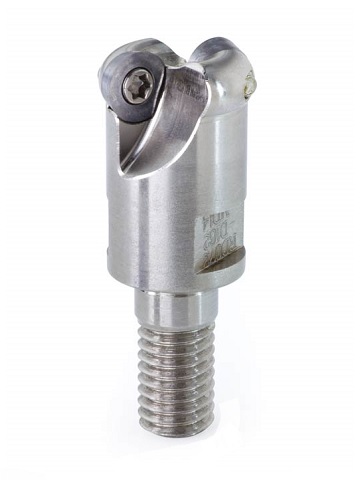 2-flute indexable mill with precision machined insert pockets
16 mm (0.63") cutting diameter
23 mm (0.91") height
M8 screw stud, hardened tool steel body
Inserts sold separately. See 5039 and 4664
16 mm (0.63") 2 flute indexable round insert mill. This unit is ideal for facing and pocketing, where it can be used to make inside corner fillets.
Includes insert screws and wrench.
**NOTE** Inserts Sold Separately.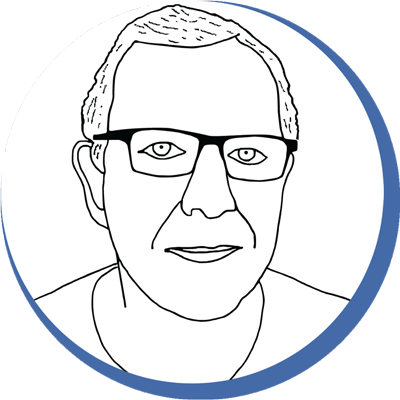 Chris' Tips
Tool switching with the Tormach Tooling System (TTS) is extremely easy: Simply loosen the drawbar, slide out the current tool holder, then slip in the next and retighten. The unique geometry of the TTS tool holder ensures that, as the drawbar is tightened, the tool holder moves into an exact Z height while increasing rigidity. Each TTS holder has a shoulder that is undercut so it contacts the spindle itself, not the end of the collet. As the drawbar is tightened the collet will simultaneously squeeze the shank and be pulled upward into the spindle taper. This simultaneous action, grasping while moving up, pulls the tool holder tightly against the spindle face. The high-pressure contact between the shoulder of the tool holder and the spindle is the equivalent of a zero tolerance fit; the vertical location (Z-height) of the tool is exact. The initial placement, created by simply sliding the tool holder up until it stops, is normally within a few thousandths of an inch. The final location, after tightening the collet, is exact, highly repeatable, and not affected by the variable tension of the drawbar or wear on the collet.

Here is the complete Tormach Tooling System Catalog and the Tormach Tooling System Manual. Here is a picture and an animated graphic showing how the Tormach Tooling System works.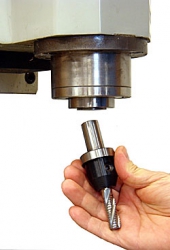 Make sure you get the correct inserts and retaining screws for your indexable turning tools.

Our chart of indexable inserts shows which inserts and which screw to use with each of our indexable tools.
Compatibility
This product works with these LittleMachineShop.com products:
This item ships directly from our supplier in Wisconsin to you. It might be a day or two longer before it ships, and you will receive it in a separate package from other items on your order. You might receive this item a few days before or a few days after you receive items shipped from our warehouse.