Dovetail Cutter, Indexable 60 Degree 3/4" Dia., 2 Flute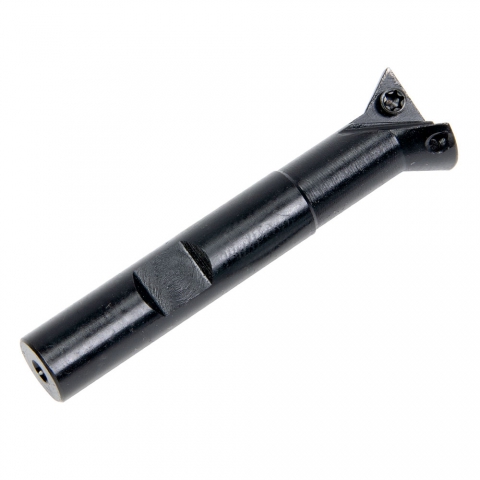 3/8" Shank 2 Flute Indexable Dovetail Cutter
Right Hand Cut
60° Dovetail Angle 15° Clearance
3/4" Cutting Diameter
Requires 2 TDEX 21.5 Inserts (Not Included)
3/4" X 3/8" shank, two flute indexable 60 degree dovetail cutter. For milling roughing & finishing at high speeds & feeds.
Use with TDEX 21.5 carbide inserts which are not included.
Overall length is 2.36" and cutting depth is 0.32". Cutting diameter is 3/4" and the shank is 3/8". Comes with two M2.5x6.5 insert screws.