Screwless Vise Clamps
These blocks provide a quick, easy way to secure a secrewless vise to the mill table. The blocks in the picture are next to a 3" screwless vise. They are 1" square and 1.5" long.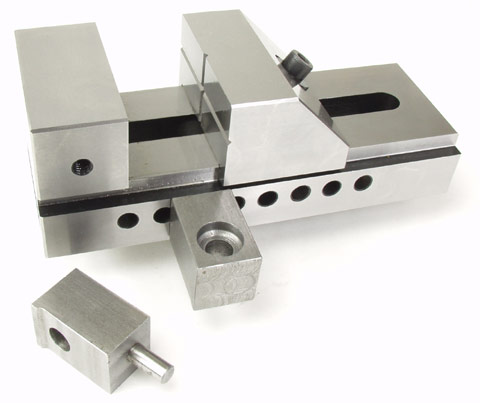 The drawing of the vise blocks is available as an Adobe Acrobat PDF file. To download the file, right-click the link below and choose Save Target As or Save Link As.