Turning Tools, 1/2" Indexable, HSS Triangle Inserts, A R Warner Kit #9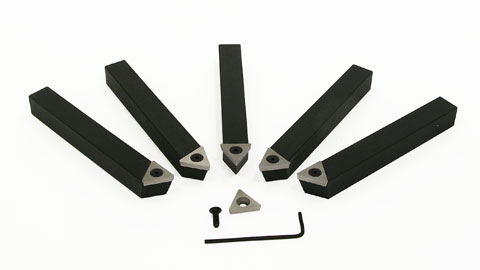 5 metal turning tools 1/2" shank, 4" overall length
Tool styles are AR, AL, BR, BL, & E
6 turning inserts, TPMB-322
6 screws
1 - 1/16" Allen wrench
This Arthur R. Warner Co. precision tool holder kit uses HSS, combining the advantages of high speed steel cutting tools with the convenience of indexable tooling.
The kit contains the following:
5 1/2" indexable turning tool bars and shank 4 inches overall length
6 Turning Inserts: T-15 High Speed Steel TPMB-322 (TD6P)
6 4-40FH screws and one 1/16" hex wrench.
The TPMB322 insert:
Relief : 11 degree
IC: .375 inch
Thickness: .125 inch
Hole: .150 inch Top opening: .250 inch
Radius: .031 inch
Each tool holder is a different style. There is one each of the following:
Style AR right hand tool
Style BR right hand tool with a 15° lead angle
Style E Neutral threading tool with 60° included angle
Style BL left hand tool with a 15° lead angle
Style AL left hand tool
The Arthur R. Warner Co. is a family-owned American manufacturer of high speed steel products with specialization in cutting, shaping, pre-grinding, heat treating, and finish grinding of premium grades of flat high speed steel (and tool steel). Their quality is excellent and LittleMachineShop.com is proud to carry their products.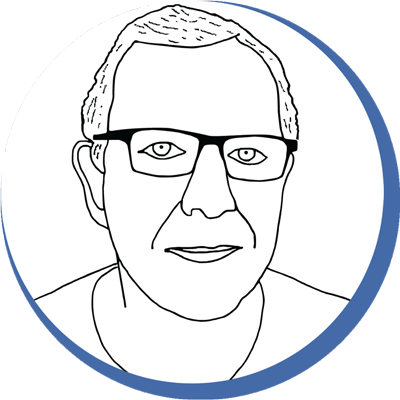 Chris' Tips
Make sure you get the correct inserts and retaining screws for your indexable turning tools.

Our chart of indexable inserts shows which inserts and which screw to use with each of our indexable tools.Here's a video that talks about high speed steel tooling.

What do AR, AL, BR, BL, and E mean?
Compatibility
This product works with these LittleMachineShop.com products: