Screw Pitch Gage, Metric 28 Leaves, Starrett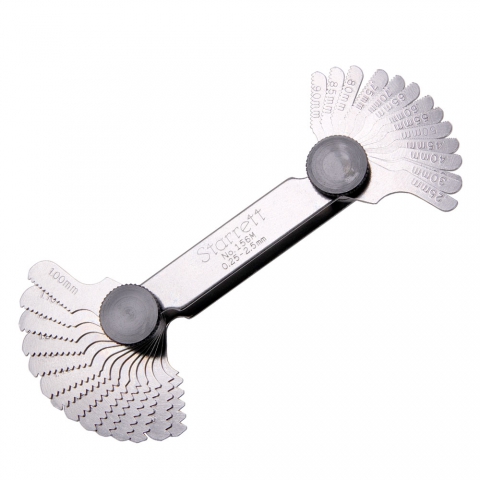 Screw pitch gage with 28 leaves
Measures 60° threads from 0.25 - 2.50 mm
Each blade clearly marked with thread size
Blades are protected in sturdy steel case
Locking device at both ends of case
Starrett metric screw pitch gage with 28 leaves. Measures 60° threads from 0.25 mm to 2.50 mm.
Leave Sizes: .25, .30, .35, .40, .45, .50, .55, .60, .65, .70, .75, .80, .85, .90 millimeters
Leave Sizes: 1.00, 1.10, 1.20, 1.25, 1.30, 1.40, 1.50, 1.60, 1.70, 1.75, 1.80, 1.90, 2.00, 2.50 millimeters
Starrett screw pitch gages are among the most useful tools in any mechanic's toolbox. They quickly determine the pitch of various threads. These gages consist of a substantial steel case with a number of folding leaves at both ends, each leaf having teeth corresponding to a definite pitch, marked on each leaf. Starrett screw pitch gages are available in a wide range of sizes with different numbers of leaves in various pitch ranges with which to gage. The screw pitch gage features a locking device at both ends of the case, so leaves can be securely locked in position for use. Leaves have a special narrow design, permitting checking internal threads in nuts, etc., as well as external threads.
Starrett catalog number 156M.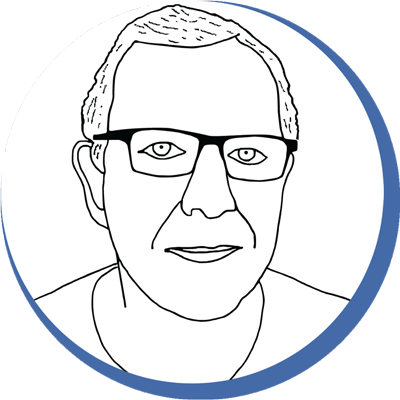 Chris' Tips
| | |
| --- | --- |
| | WARNING: This product can expose you to lead, which is known to the State of California to cause cancer and/or reproductive harm. For more information go to www.P65Warnings.ca.gov. |