Tormach PCNC 1100 Series 3 | Personal CNC Machine
(Discontinued)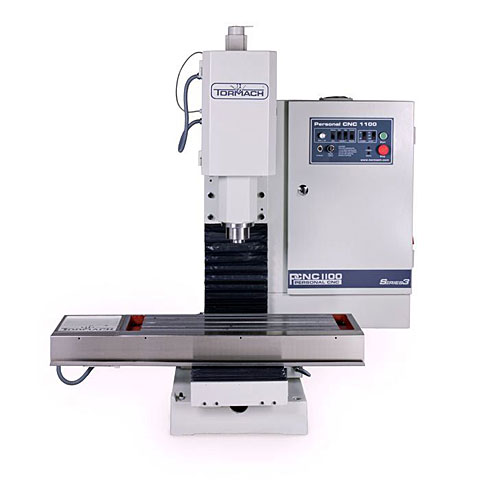 Personal CNC machine
Vector technology spindle drive 1100W continuous, 2800W peak
Table size: 34" x 9.5"
Travel: 18" x 9.5" x 16.25" (X, Y, Z-Axis)
High performance stepper motors with microstepping drivers
Part Number: 4263
(Discontinued)
Weight: 1350 lb
Price: $8,630.00


Whether you're in R&D, education, manufacturing, or simply have a great idea for a product, you need an affordable precision machine to make things happen. The PCNC 1100 Series II offers the serious machining capability, backed by industrial quality, which is so necessary to bring your ideas to life. With unprecedented affordability and value, the open architecture design combines cast iron construction with personal computer technology to address a wide variety of needs. At over 1100 lbs and with a 5000 rpm spindle, this personal CNC machine is fully capable of cutting iron, steel, titanium, and even chromium alloys like 300 or 400 series stainless.
The machine's design is focused on the needs of prototyping, R&D, and small shop operations. The open design is better suited to combined manual and automatic operations than an enclosed VMC (vertical machining center), yet when combined with the Tormach machine stand you still have good chip and coolant containment and a clean shop. By limiting rapid motion to less than 100 IPM the machine is not only lower in cost, but also safer to operate. By replacing a conventional ATC (automatic tool changer) with the quick change Tormach Tooling System, the machine is both easier to afford and easier to maintain. Tooling cost is significantly lower, yet the tool change time is still less than 30 seconds. The Tormach PCNC 1100 Series 3 is built to industrial standards and perfectly suited to work cells in a lean manufacturing environment or dedicated secondary operations.
The Tormach PCNC 1100 Series 3 is PC controlled, allowing your CAD and CAM software to coexist with the CNC control program. A single workstation takes your idea from concept to completion. Again, this reduces your machine cost and improves overall turnaround time. The control system uses standard industrial components and interfaces. This approach minimizes the initial cost, reduces maintenance cost, and virtually eliminates any risk of obsolescence. The combined effect gives you a highly reliable product with a low cost of ownership.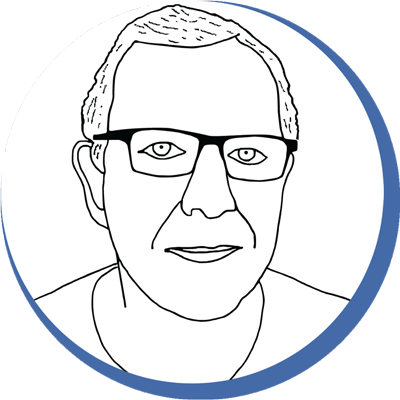 Chris' Tips
View a comparison of the specifications for our CNC milling machines.Come to our showroom in Pasadena California for a demonstration of this machine. Give us a call at (800)981 9663 so we can be ready for you.Here are data sheets for the machines that we sell.A question we get a lot is What software do I need to run a CNC mill?
Specifications

| | |
| --- | --- |
| Table Size | 34.0" x 9.5" (864 mm x 241 mm) |
| T-Slots | 3 slots 0.62" (15.9 mm) wide |
| X-Axis Travel | 18.0" (457 mm) |
| Y-Axis Travel | 9.5" (241 mm) |
| Z-Axis Travel | 16.25" (412.8 mm) |
| Throat | 11.0" (279 mm) |
| Spindle Taper | R8 |
| Spindle Motor | 1.5 hp (1119 Watts) |
| Spindle Speed | 100 - 5140 RPM |
| Maximum Feed Rate x- and Y-Axis | 110 in/min (2794 mm/min) |
| Maximum Feed Rate Z-Axis | 90 in/min (2286 mm/min) |
| Power Requirements | 230 VAC single phase 50/60 Hz |
| Typical System Footprint (Incl. Stand) | 80" x 45" x 82" (2032 mm x 1143 mm x 2083 mm) |
| Machine Weight | 1130 lbs (514 kg) |
| Shipping Weight | 1296 lbs (589 kg) |
Compatibility
This product works with these LittleMachineShop.com products:
This item ships directly from our supplier in Wisconsin to you. It might be a day or two longer before it ships, and you will receive it in a separate package from other items on your order. You might receive this item a few days before or a few days after you receive items shipped from our warehouse.