Indicator Arm, Universal, 11"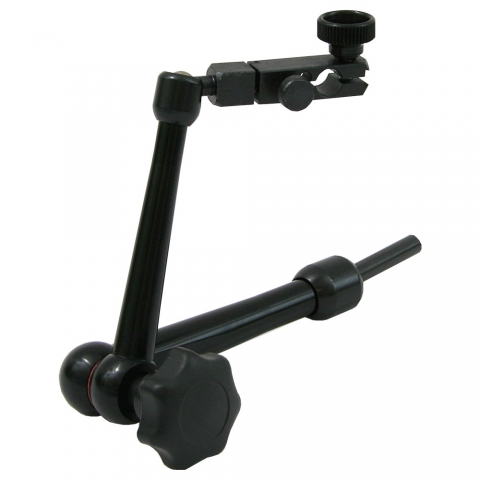 Steel universal arm with central locking mechanism
8 mm indicator stem hole
11" arm length
Fine adjustment knob
8 mm x 40 mm rod
11" universal arm for holding test indicators. Arm is constructed of steel and has a central locking mechanism. The 8 mm indicator stem hole and dovetail grooves holds most dial indicators and test indicators. Indicator stem has a fine adjustment knob.
The arm has a 8 mm (0.315") x 40 mm (1.57") unthreaded stem for placing the arm in collets.