ANSI and ISO Insert Designations
These tables show the ANSI and ISO insert designations for indexable inserts for turning. A given insert can be specified in either ANSI (American) or ISO (metric) designations. Because many inserts are made in other countries, the ISO system is used frequently. Don't get hung up with spaces and hyphenation in insert designations. They are sometimes included for clarity, but there is little consistency among vendors.
See also:
Indexable inserts available at LittleMachineShop.com
ANSI Turning Tool Designations
ANSI Boring Bar Designations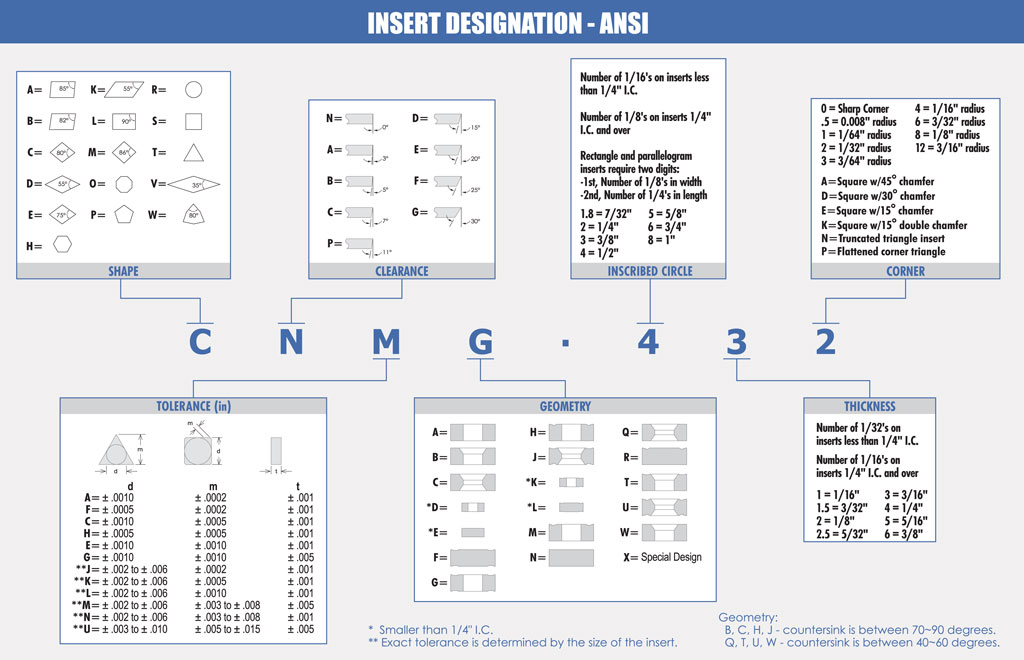 The first digit (fifth character) of the ANSI designation is the size, described by the inscribed circle. This illustration shows what that means.

The inscribed circle (IC) is not something you can readily measure on a triangular insert. But the height (H) is easy to measure (a flat against one jaw of your caliper and a point against the other). The diameter of the inscribed circle is 2/3 of that measurement. So if you measure the height of an insert to be 0.374 (the radius on the point makes it a little less than the true height), the calculated inscribed circle is 0.249, or 1/4".
Notice on the other two shapes that there is a way to directly measure the diameter of the inscribed circle.