Tooling Package, HiTorque Bench Lathe Premium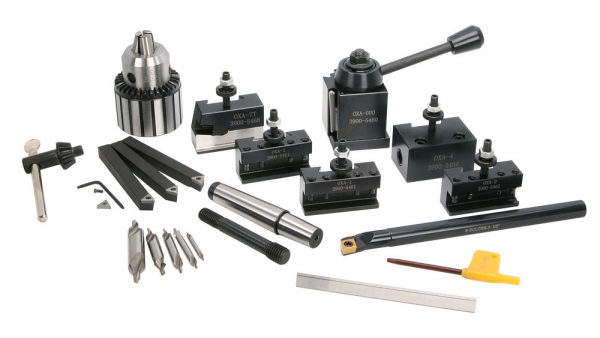 0XA QCTP set with post mount for SC4 lathes
1/2" professional grade drill chuck, 2MT standard to 33JT drill chuck arbor
1/2" indexable boring bar - CCMT inserts
3/8" indexable TCMT carbine inserts
Premium P1 cut-off blade, 5 center drills
Part Number: 4857
Weight: 7.95 lb
$
329.95
Value Price
Purchased individually $346.64

This tooling package contains premium quality tooling for a C4, SC4 or LittleMachineShop.com HiTorque 8.5x16 bench lathes.
Includes a 0XA (Series 000) quick change tool post set (QCTP).
This set includes the tool post and the following tool holders:
2 - #1 Turning and Facing
1 - #2 Boring, Turning and Facing
1 - #4 Heavy Duty Boring will hold both 3/8 and 1/2 boring bars
1 - #7 Universal Parting Blade (for 1/2 inch cut-off blade - horizontal)
QCTP features all steel construction and wedge type tool post for better clamping and repeatability. All working parts are hardened, ground and sealed. Designed for lathes with limited distance from the top of the compound to the center of the lathe. This tool post mounts with an M12/M10 stud for C4 and SC4 lathes, which is included.
The 1/2" capacity professional grade drill chuck is mounted on a short 2MT shank for the mini lathe. Specifically designed for the mini lathe tailstock, the rated capacity is 1 mm (0.039") to 13 mm (0.512"). All working parts are hardened. Chuck key included. Number 33 Jacobs taper mount. This chuck is comparable to a Jacobs 34-33 heavy duty drill chuck, including the runout specification of 0.004" (0.10 mm) or less.
Indexable turning tools are made by Arthur R. Warner Co. in the USA. These precision tool holder kits use carbide inserts and include three styles of tools, AR right hand, E Neutral (threading tool - 60 degree angle), and AL left hand. Kit includes three tool holders, TCMT inserts, one extra TCMT-21.52 carbide insert, one extra Torx screw, and one wrench.
1/2" diameter indexable boring bar uses CCMT inserts and is 7" long. The minimum bore diameter for this is 0.625". The boring bar takes CCMT 32.51 or CCMT 32.52 inserts.
The premium P1 parting blade is 1/16" x 1/2" x 4-1/2" and made from M2 HSS by Arthur R. Warner Co. T-shape parting blades provide great side clearance.
Five sizes combined drills and countersinks made of high speed steel. Sizes 1, 2, 3, 4, and 5 with 60 degree countersinks.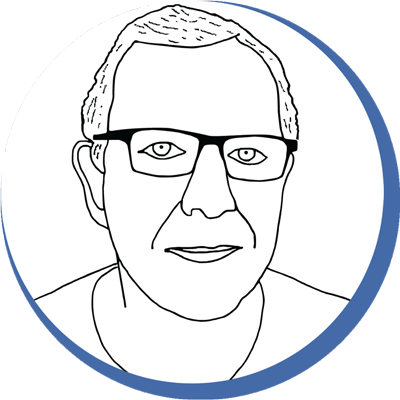 Chris' Tips
This QCTP is a bolt-on accessory for the mini lathe. To mount this QCTP on other small lathes, you may have to make a bushing or re-work the center stud so that you can mount it to a smaller threaded hole See the comparison chart of the quick change tool post sets we carry.The 0XA quick change tool post and the associated tool holders were developed by Tormach and LittleMachineShop.com in cooperation.The 0XA tool post and tool holders were optimized to work with all versions of mini lathes, including 7x10, 7x12, 7x14 and 7x16 mini lathes.The two 0XA tool posts (3112 and 3048) are the same except for the cut-off tool holder. The 3112 has a cut-off tool holder that mounts the blade horizontally. Thus it can be used on lathes that have only 5/8" from the top of the compound to the centerline of the lathe, like the 7x mini lathes. The 3048 has a cut-off tool holder that mounts the blade at a 4 degree angle. It needs ¾" from the top of the compound to the centerline because of the angled cut off blade.Here are instructions for mounting the 0XA QCTP.